About SnowTrails NL

Feb 24, 2017

SnowTrailsNL Is an App for Smartphones and Tablets That displays your location on a map and most trails around the Island and Labrador, It concentrates on the Newfoundland and Labrador Snowmobie Federations Trails, but does include some other trails that are not a part of the Federations Trail network. View the online maps to get an overview of what trails are included.
Actual Trail Maps include much much more details, the Online Maps are just an overview of the areas covered and trails , Actual screenshots from inside each app are below. The App does use a small amount of Cellular Data. An upcoming version will not require any data, and will track your progress on the map and allow you to save your tracks and waypoints.
The GPX files available for download are the trails in the app, these are for use with Garmin GPS units, there are many online converters available for free to convert them into any format you want

SnowTrailsNL On The App Store

Feb 24, 2017

iOS Version 3.3 is now available on the App Store. This version update contains many map updates Including more Points of Interest, Warm Up Shelters, Gas Stations and Restaurants.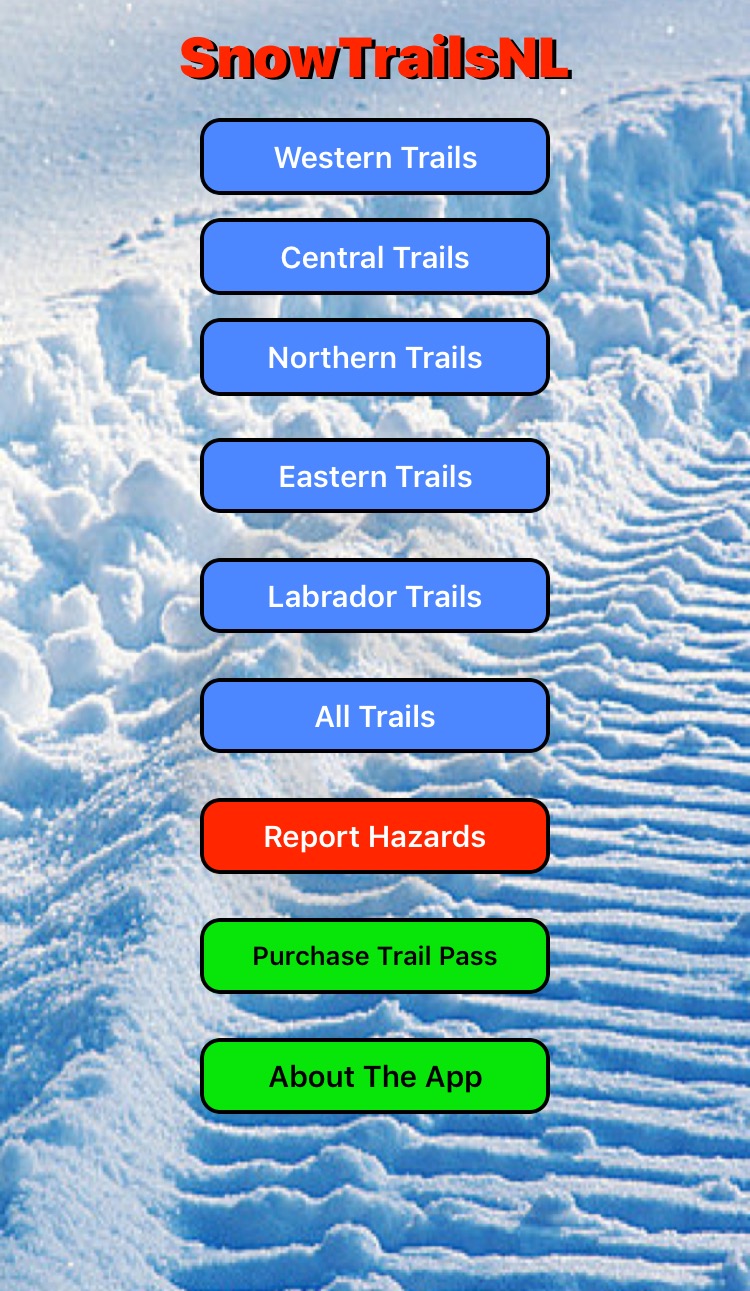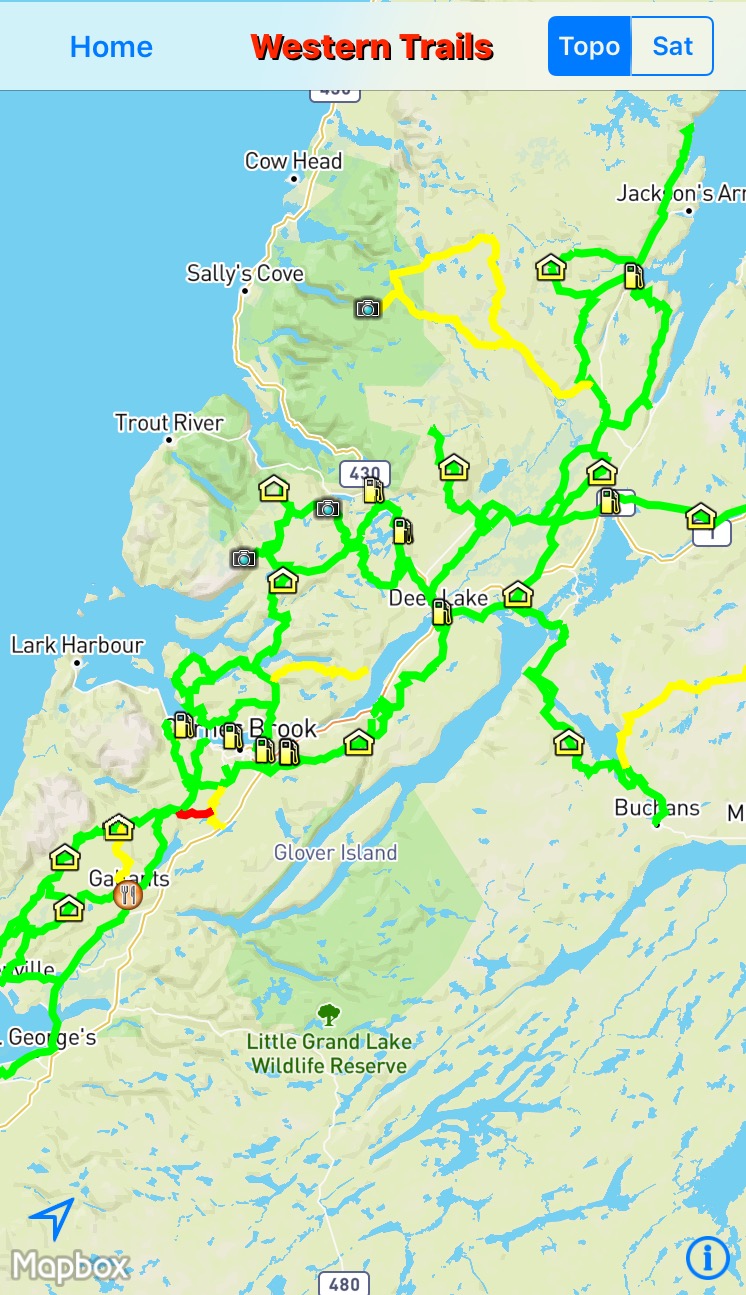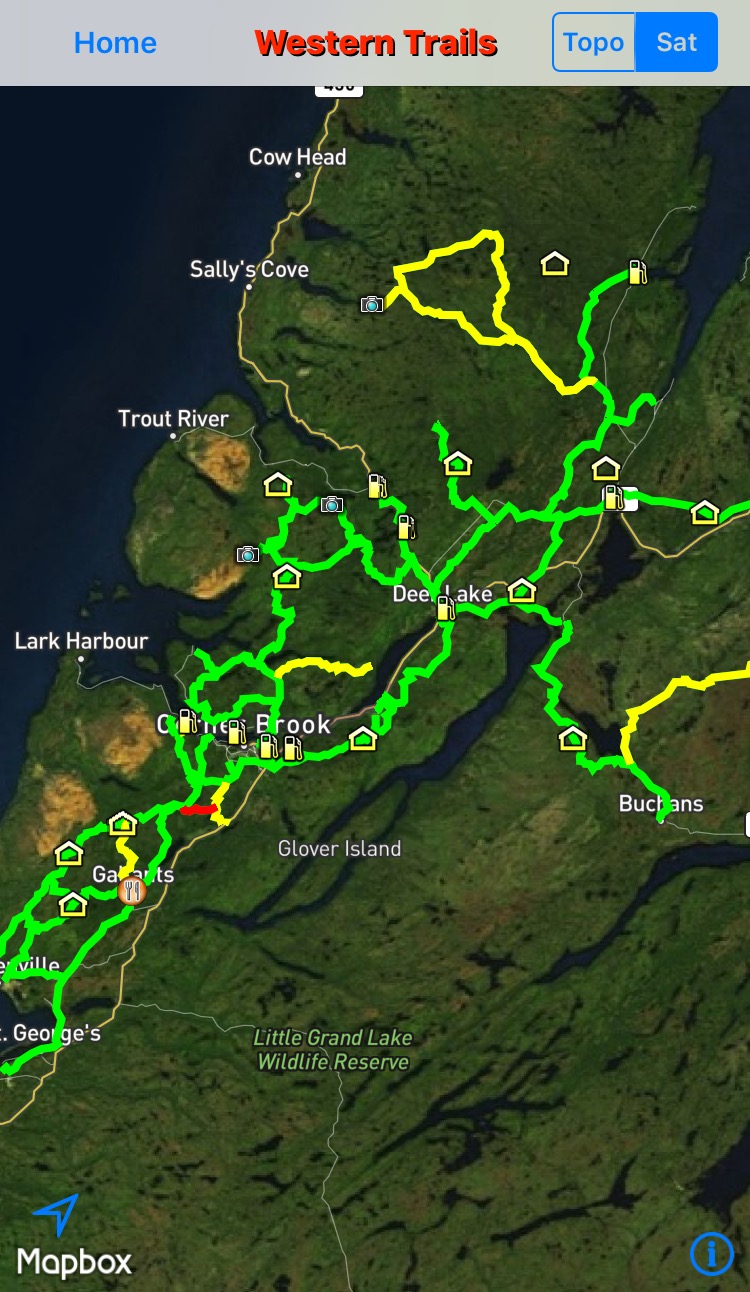 Scan the QR Code to download the app. or click on the App Store Logo

SnowTrailsNL On The Google Play Store

Feb 24, 2017

Android Version 4 is now Available on the GooglePlay Store. This version includes all the updates found in the Apple version and includes the same Points of Interest, Warmup shelters, gas stations and restaurants.
Scan the QR Code to download the app. or click on the Google Play Logo
SnowTrailsNL Disclaimer
Please read carefully

THE SNOWTRAILSNL APPLICATION IS INTENDED FOR ENTERTAINMENT PURPOSES ONLY.

SNOWTRAILSNL.COM AND BRYAN TAYLOR MAKES NO GUARANTEES, REPRESENTATIONS OR WARRANTIES RESPECTING THE RELIABILITY OF THIS APPLICATION OR ANY GPS DATA.

THIS PRODUCT IS NOT SUBJECT TO REVIEW, OR TESTED, APPROVED OR CERTIFIED BY, ANY GOVERNMENT OR PRIVATE AGENCY FOR USE IN CONNECTION WITH
(I) NAVIGATION OR AVIATION ACTIVITIES,
(II) LIFE SAFETY ACTIVITIES,
(III) MOTOR OR OTHER VEHICLES OR VESSELS OF ANY KIND, OR
(IV) ANY OTHER PURPOSE OR USE.

ANY USE OF THE SNOWTRAILSNL APPLICATION FOR ANYTHING OTHER THAN ENTERTAINMENT PURPOSES, INCLUDING FOR ANY ACTIVITY IN WHICH THE USER'S HEALTH OR SAFETY IS POTENTIALLY AT RISK AND FOR WHICH THE ACCURACY OR RELIABILITY OF GPS DATA IS CRITICALLY REQUIRED, COULD RESULT IN DAMAGE TO PERSON OR PROPERTY, UP TO AND INCLUDING INJURY OR DEATH.
SNOWTRAILSNL.COM AND BRYAN TAYLOR SPECIFICALLY DISCLAIMS ANY AND ALL LIABILITY, INCLUDING WITHOUT LIMITATION, CONSEQUENTIAL AND INCIDENTAL DAMAGES THAT MAY ARISE IN ANY WAY FROM THE USE OR RELIANCE ON THE SNOWTRAILSNL APPLICATION OR ANY RELATED DATA.